Microscopy/Life Science
Our LS series lasers provide an affordable solution for those seeking a complete laser system capable of producing 2 to 500mW of output power in a variety of single and multiline wavelengths that span the visible spectrum.
Additionally, we service (link to service page) nearly all ion gas laser systems used in common microscopes including those found in BioRad, Carl Zeiss, Perkin Elmer, Leica and Olympus systems.
Medical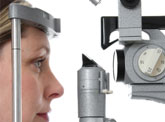 We provide repair services for American Laser Corporation (ALC), HGM, and Coherent laser systems that are commonly used in the medical industry.
Image Recording / Data Storage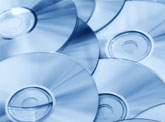 We are the largest provider of lasers and laser service for cd and dvd mastering equipment including the American Laser Corporation (ALC) 60X, 60B, and 60A systems. Additional applications for these lasers include imaging and scanning
Find out the lastest about our laser services.
Lasos 7890 Laser Head Repair
Dynamic Laser just finished servicing a Lasos model 7890 laser head this week for use in a Agfa D-LAB.2 digital minilab. Continue reading →
Melles Griot IMA101040ALS Laser Head Repair
Our replacement 25mW argon laser tube (457-514nm) fits directly into the Melles Griot laser head making it simple for the end user to re-install it back in to the confocal microscope. Continue reading →
Quick Contact
Thank you! We have received your message.