Laser Repair & Replacement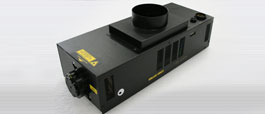 Fast, reliable, and competitively priced laser repair and replacement. We service nearly all makes and models of argon, krypton, and mixed ion-gas lasers. Guaranteed to meet or exceed original manufacturer's specification.
The LS Series Laser Systems offer a superior solution to those seeking unmatched quality in an ion-gas laser system. The LS series provides exceptional beam quality, low noise, and dependability in a compact and affordable package.
Find out the lastest about our laser services.
Lasos 7890 Laser Head Repair
Dynamic Laser just finished servicing a Lasos model 7890 laser head this week for use in a Agfa D-LAB.2 digital minilab. Continue reading →
Melles Griot IMA101040ALS Laser Head Repair
Our replacement 25mW argon laser tube (457-514nm) fits directly into the Melles Griot laser head making it simple for the end user to re-install it back in to the confocal microscope. Continue reading →
Quick Contact
Thank you! We have received your message.
---
---
Established in 2003, Dynamic Laser has already gained global recognition by providing laser systems, laser repair, and laser replacement to universities, research institutes, and private companies around the world. Our lasers are utilized in a variety of applications, including life science, medicine, image recording, inspection equipment, and entertainment.